DA BOSS
HELLO!
My name is tricia
currently 21
Full time blogshop owner =x
This blogshop was opened since 28 o7 2oo8 :D
Free Counter
NAVIGATIONS
TERMS AND CONDITIONS

o1) First come first serve basics. You pay first and you get it.

o2) No refunds/exchanges/backing out.

o3) Partial swaps are welcome only if im interested in your items. However an addition of $5 would be added on top of the item you would want to swap :)

o4) Meet ups are welcomed at my convenience otherwise transport fees would be charged depending on the location.

Green line - $2
Red line - $3
Purple line - $4
To your doorstep - $10
Late charges - $2/5 min (according to my watch)
Play me out? - Pay for my petrol for waiting.. min $20 depending on the amt of time i waited.. dont pay? item would be confiscated =)

o5) A deposit would also be needed if you wan me to meet up at your convenience

o6) Additional $2 is required for normal postage and $3.50 for registered post

o7) I WILL NOT be responsible for lost mails of you opt for normal postage

o8) Enquires through sms would not be entertained

**ABM reserves the right to change the terms and conditions without prior notice**




HOW TO ORDER

1) Email me at sze_en88@hotmail.com (item, mailing add)
2) Transfer money to my bank a/c (posb savings 188-33348-6)
3) Await items to arrive! =)


ENQUIRES
ADVERTISEMENTS
EXITS
myzaak
thteenagers-closet
fashiion-palace
th-itchiba
closet-inn
hardcoreshopping
beauty spree
paperbag shop
beloved shopping
wattheTEEE
the apparel shop
desire in dream
alluring-secret
nutmeggg
away-frmreality
b-ombmyshop
candylovexx
honeyshopper
krystalove
jamieeemall
my-spree
djx-trends
couplegift
tht-eenagesloves
shop till you drop
we can fly
lovey-wardrobe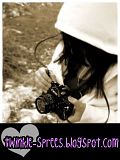 SOLD ITEMS

1) off shoulder top
2) crown tee x2
3) green bag
4) strawberry ear stud
5) thick bangle x2
6) s&k khaki colour long pants
7) polka dotted spag + vest
8) snoopy key cum coin pouch
9) animal door stopper x5
10) black straw weaved bag
11) brown straw weaved bag
12) white bag
13) alpha tower necklace
14) spectacle necklace
15) khaki colour half jacket
16) F21 inspired kimono dress
17) kimono dress
18) 3 way dress
19) flower print halter dress
20) hp keychain straps x50
21) heart necklace
22) escada moonlight sparkle x2
23) hugo boss soul
24) army green cotton tee
25) high waist belt x6
26) pashmina shawl
27) checkered dress
28) starry chiffon dress
29) black leggings
30) black kimono dress #06
31) starry banded dress
32) jeans shorts
33) mix and match bracelets x43
34) pinafore dress x3
35) straw weaved handbag
36) puffy heart necklace x6
37) white bat wing top
38) gold band high waist skirt
39) pink block kimono
40) flowery green kimono
41) toga dress
42) flowery purple kimono (burberry base)
43) black t-shirt hoodie
44) couple keychain x1
45) eye shimmer x82
46) cylinder coin pouch x2
47) nail art x3
48) banded dress
49) black tie back kimono
50) bicycle cotton tee
51) M&M earphone x1
52) bling bling earphone x3
53) colour series ear phone x1
54) vest + tee
55) lame glossy spag x2
56) jewel hoodie
57) landyards x41
59) "SAFE" cotton tee
60) black smocked tube
61) heart pendant x1

176 items and counting (:


DESIGNER
Sunday, May 3, 2009
We have moved to weebly =)visit us at
http://abeautifulmoment.weebly.com
this blog wont close down ><just that i will not update here anymore.cheerstricia
Happy Shopping!
1:04 AM
Saturday, May 2, 2009
To facilitate u better,
we have created a gmail for this blog
hotmail have been constantly giving problems and replying some of your mails have been very difficult
so from now onwards, please direct all mails to
abeautifulmoment@gmail.com
the old mail will still be in use till all the deals in there have been cleared =)
cheers
tricia
Happy Shopping!
1:41 AM
Thursday, April 30, 2009
Hi im sure u girls are familiar with the f cup products.
its now available here! =D
im lazy to upload the pics though ><
here are the pricings
F CUP COOKIE (30PCS) - $38
F CUP TEA (10PKTS) - $28
F CUP SUPPLE (240 PILLS) - $40
BULGARIUM ROSIER(10PEARLS) - $37
PUERA PANIC SOS(10PILLS) - $37
MILKY GEL(30ML) - $60
pictures and descriptions would be given upon request for serious buyers only
dont make me go find the pic and explain everything to u then tell me i'll pass
or even worth mia during payments =.=
Happy Shopping!
9:59 PM
Tuesday, April 28, 2009
EYE SHIMMERS PROMOTION
ONLY VALID FROM 29/4/09 TO 5/5/09
GREEN, YELLOW AND ORANGE COLOUR - 80 CENTS EACH.
OTHER COLOURS - $1 EACH
HURRY PLACE YOUR ORDER WITH ME NOW!!
AFTER PROMO PERIOD PRICE WILL GO BACK TO $1.50 EACH
Happy Shopping!
10:16 AM
Friday, April 24, 2009
IMPORTANT!!!!
IMPORTANT!!
THOSE GETTING EYE SHIMMERS SUPPLY FROM ME THERE IS A CHANGE IN SUPPLY RATE.
DO MAIL ME FOR THE NEW RATES.
IF YOU DIDNT MAIL ME AND COLLECT TOO LITTLE MONEY FROM YOUR CUSTOMERS, I WILL NOT BE RESPONSIBLE
CHEERS
TRICIA
Happy Shopping!
5:24 AM
Monday, April 20, 2009
hi all
please help me to cap for the sheseido mask
sending in orders at the end of april unless the response is pathetic
with love,
tricia
Happy Shopping!
12:27 PM
Tuesday, April 14, 2009
Anyone wants to by bubble wrap?
im selling it at $2/roll
mail me if interested ya?
sze_en88@hotmail.com
cheers
tricia
Happy Shopping!
6:31 AM